Step into the future...
...aboard a science research station. Search the spaceship and faraway planet for hidden clues, unlock the mystery by solving puzzles, and work with your team to complete the story. This adventure is unlike any other. Rather than racing a clock, this mission is score based. There will periodically be new puzzles released, giving you the opportunity to experience new content and beat your own score...and maybe even choose a different end to your story.
You're on a rescue mission in the distant future.
As part of the Big Pharma Exploration Treaty of New Earth, PharmaCorp Galactic Holdings deployed a research crew aboard the Archimedes, a Class VII Research Station, to a planet called Epsilon Indi. This routine terraforming viability survey was operating successfully until a few weeks ago, when PharmaCorp stopped receiving transmissions.
Your primary objective is to travel to Epsilon Indi and search the Archimedes for the missing crew. While aboard the Archimedes, you are to transmit any remaining research from the crew as their findings are extremely important to the Terraforming Expedition.
It's time to Get Lost in the Game.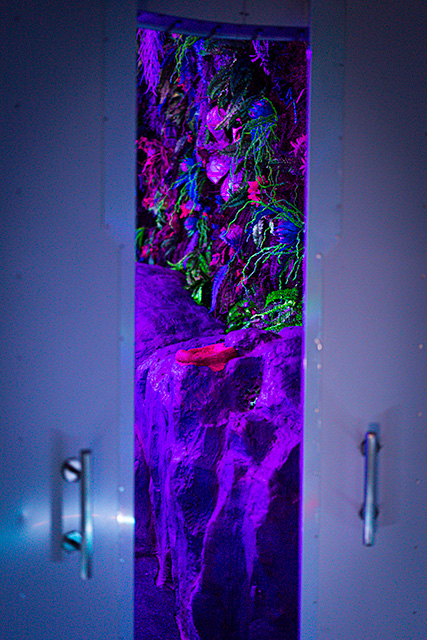 "This place, hands down, has the best escape room experience in Nevada. Probably all of Western America. The Immersium fully lives up to its name, it's the only escape room experience where I actually felt immersed."





"We had an amazing time last night at @theimmersium puzzle room. We beat it! This place is a MUST go! The ambiance, feel, sounds, puzzles and set are amazing and all come together to form an amazing experience."





"Definitely recommend going to Immersium!! We went with a couple friends and our son this week and had a blast. We've done other escape rooms, but Immersium takes it to the next level."